Three-piece hard/rock metal band from Leicester.
Bio
Persoma are a three-piece hard rock and metal band formed in 2015. Their songs take inspiration from old-school heavy metal and classic rock, combined with a variety of other influences to keep the music interesting and unique. They have been creating original music from the beginning - and after playing some low key gigs, refining their sound, and coming up with a name, the trio began work on their debut album in 2016.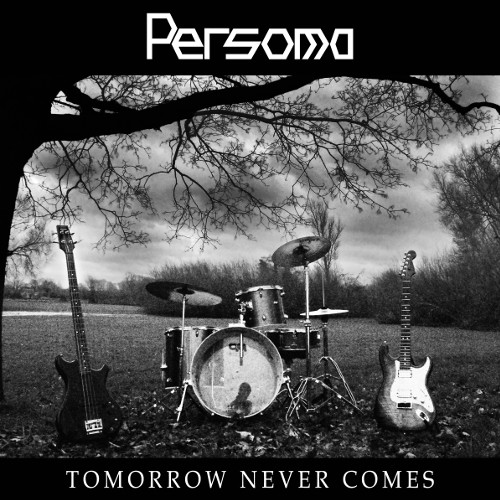 Persoma released their second album on May 22nd 2020. Expanding on their first album, Tomorrow Never Comes features heavy metal, bluesy rock and even a bittersweet acoustic song - a first for the band. This is Persoma heavier, yet more varied, than ever before.
The band have played many gigs around Leicestershire: one highlight was an energetic performance at The Shed supporting the well-known electronic metal group Cabin Boy Jumped Ship (after that gig, the audience was cheering for an encore). They have also played at The Sumo, Pi Bar and Loughborough University.
The trio have received airplay on a variety of radio stations, such as XRP Radio, Cannock Chase Radio and Dr John's Unsigned Rock Surgery.
"

"

This track is mushed up awesome ... It's been a pleasure to see Persoma develop. Not only that, but so quickly too.
Music
Live at The Shed (02/10/2021)
We Don't Care
Remember Me
Studio albums are available on YouTube, Bandcamp and most streaming services.
For general queries and booking enquiries contact Persoma via their Facebook page or send an email to persomaband@gmail.com.